THE PEOPLE BEHIND THE SCENES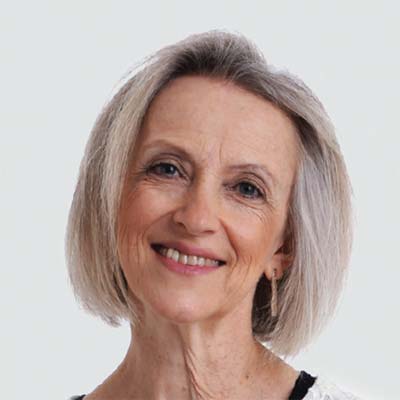 Jill Simpson
President and Community Designer
Jill is a woman on a mission to dispel the negative myths of aging, A Senior's Fitness and Healthy-Aging Specialist, she was the lead researcher in the Dignity & Vitality in Dementia Study, developer of The Great Brain Workout program and director of Better With Fitness Community Wellness Initiatives.
Jill brings to the project her strong community-building skills and a relentless commitment to making the world a better place to live.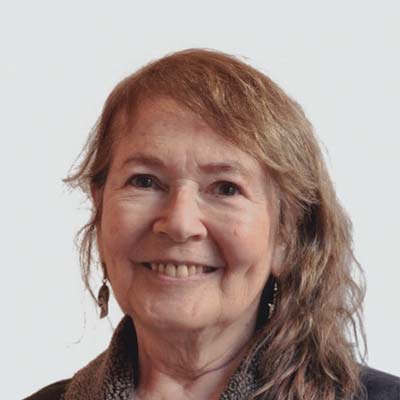 Marjorie Paleshi
Vice President and Program Director
Marjorie has been president of the charity, All Our Relations, for the past 19 years. A trained psychotherapist, she facilitates workshops and conferences around Living Well and Dying Well, has an MA in Religion and Culture and is presently working towards a Master of Education.
Marjorie brings to the project her skills as a nurse, teacher, chaplain, therapist, healer and Metis Grandmother which inform her efforts to protect and cherish the land for future generations.
Bob Dyck
Architect and Engineer
Bob has designed over 80 retirement homes in Ontario. After 33 years' experience in the retirement home industry, he is now leading the charge to radically change the way we house, treat and care for the elderly, and to allow people to age with dignity, Respect and purpose.
Bob also brings to the project a long-time commitment to sustainable green-building practices,environmentally healthy homes, and the use of safe and natural materials.
Aaron Showalter
Treasurer and Secretary
Aaron has served on numerous corporate and community boards, including the Willett and Cambridge Hospitals and the Paris and Cambridge Chambers of Commerce. His recent focus has increasingly been on the critical demand for alternative, affordable housing options when the cost of housing in Ontario is increasing faster than inflation.
Aaron brings to the project a wealth of experience in development, the construction industry, real estate, property management and finance.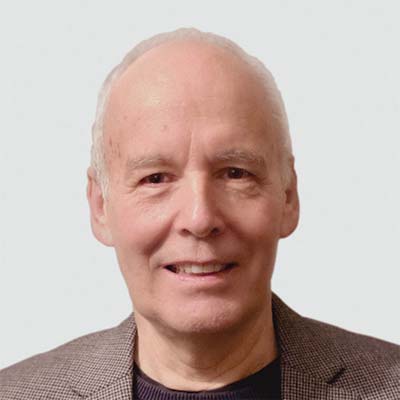 David Arn
Legal Counsel and Advisor
David has practiced law for over 40 years. He worked with CUSO in the Caribbean, has traveled extensively throughout South and Central America and has a broad appreciation of other cultures. In 1974, he opened his private law practice in Toronto and Kitchener.
David brings to the project his legal expertise in real estate, corporate and contract law. With a keen sense of social justice and experience serving a diverse clientele, we turn to him for wise counsel.
Antoni Paleshi — Zero Carbon Building Expert
Antoni is the National Practice Manager of WSP Canada's building performance analysis team with 15 years of experience. He specializes in the design, simulation and evaluation of building efficiency and greenhouse gas reduction measures with experience leading teams towards zero carbon buildings in all major sectors.
Richard Lay — Wastewater Treatment / Green Building Expert
A mechanical engineer, Richard is president of Building & Environment Engineering and was a member of the Canadian Standards Association team that developed our current waste-water management code. Instrumental in Eden Mills Going Carbon Neutral, Richard was Senior Mechanical Engineer at Enermodal Engineering Ltd, Canada's leading sustainable design firm.
Robert Mancini — Geothermal Expert
Robert has 30 years' experience designing geothermal heat pump systems for commercial and residential buildings. His practice is dedicated to the creation of integrated building energy systems to minimize the carbon footprint and achieve the highest level of building energy performance. He has served for over 20 years on the CSA committee for the Design and Installation of Earth Energy Systems.
Ed Langevin — Accessibility Advisor
Ed is a retired school teacher who has lived with significant mobility issues for the past 35 years. His challenges led him to being an advocate for accessibility and drove him to acquire the knowledge and skills to assist organizations to develop barrier-free action plans. Ed teaches designers to see the world through his eyes and adapt their buildings for true accessibility.
Chris Polito — Community Social Advisor
Chris is a counselor and social worker in private practice in Guelph. Much of her career was spent at Homewood Health Centre where she was the Family Service Coordination and Older Adult Program Coordinator at Community Addiction Services. Chris brings with her a deep insight into human nature.