LIVINGSMALLFOR THE

BIG


PICTURE

Less is more! Our compact homes have a main floor area of approximately 815 Ft2 plus a walkable 215 Ft2 loft (converts to care giver suite). 22-ft-high ceiling peaks and the cottage-like design allow fresh air to circulate and natural light to grace the interior spaces.
WHAT IS A HEALTHY HOME?
Exposed wood ceilings and walls from sustainably-harvested Ontario trees allow the home to breathe naturally. A state-of-the-art air purification system, low off-gassing materials and EMF-shielded wiring create the cleanest, allergen-free homes for the healthiest possible living environment.
Learn more about wood and your health and linoleum.
WHAT IS FUNCTIONAL DESIGN?
Inspired by the small-home movement, our creative multipurpose designs allow owners to adapt and configure non-structural elements to suit their changing needs over a lifetime. Every element has been carefully planned to enable maximum simplicity of use within a minimum amount of space.
Learn more about Panasonic Induction Cooktop, Panasonic Wall Oven, Panasonic Refrigerator, Miele Dishwasher, Miele Washing Machine and Miele Tumble Dryer.

INTERIOR OPTIONS
Historic Linoleum Flooring Colours / Kitchen Tile Colours
(a dozen dynamic options)

4x Movable 4 ft-Wide Wardrobe Modules
(reconfigurable design)

Pullout Couch / Bed in Loft
(optional, not included)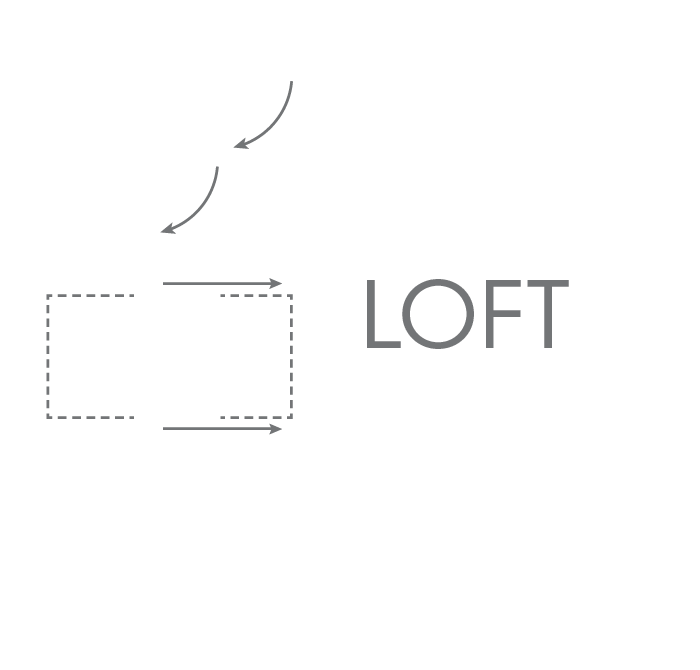 Interior Railing Styles
(four options)

EXTERIOR OPTIONS
Exterior Wood Siding and Door Colour
(a dozen lively options)
Porch Cut-Out Board and Brackets
(four options)

Roof Gable Finial / Interior Newel Post
(three options)